One of the Tri-State's most trained, accomplished and recommended companies in specialized BioHazard and Infectious Disease Mitigation
Affiliations & Certifications
About Emergi-Clean, Inc.
Emergi-Clean, Inc. was founded in 1995 and incorporated in 1996 in Linden, NJ by a group of safety conscious professionals who realized the need for trained specialists in containment, cleanup, and decontamination at biohazard scenes.
Emergi-Clean. Inc. is a corporation dedicated and committed to providing specialized biohazard decontamination services. In 2004, Trauma Scene Restoration was a welcomed acquisition that fortified the company's dedication and commitment in offering a safe and affordable service for its clients.
Read more about us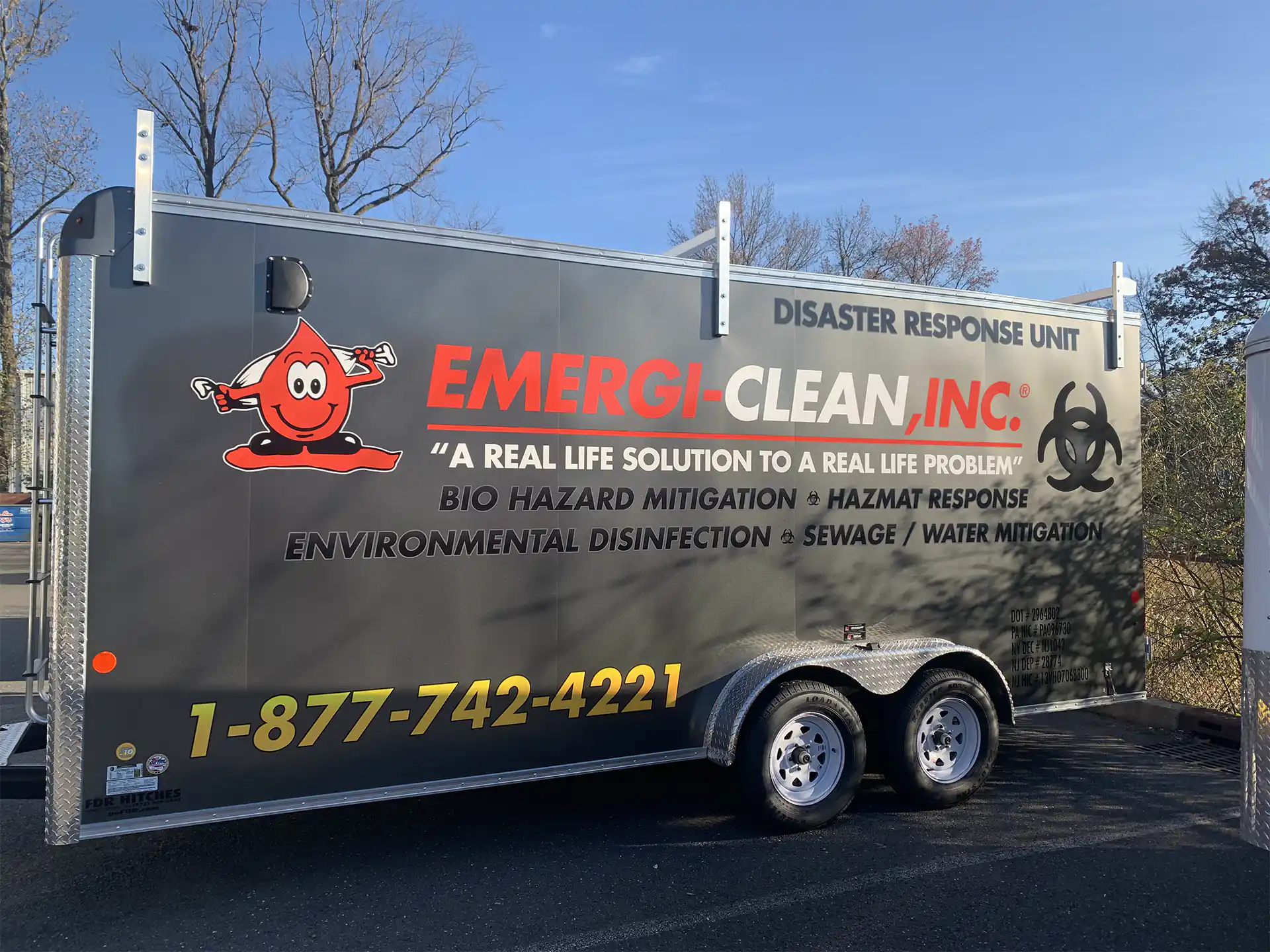 WHAT CUSTOMERS SAY ABOUT US
We had the pleasure of working with Emergi-Clean for an unexpected demo and remodel of our office. From the first day we were reassured that Emergi-Clean can and will handle every aspect of the job from the hands on demo and construction work to the insurance company estimates and claims. They went above and beyond in all areas and more. Their knowledge and experience allowed us to operate our business during most of the work performed while showing the utmost consideration for everyone's safety and comfort. They consistently demonstrated a high standard of quality workmanship, are easily accessible and adapt well to unexpected changes or additions. Realistically, Emergi-Clean turned an unfortunate situation into a great outcome. We highly recommend the services of Emergi-Clean...

Alex Bauer & Company

Business Owner • Union, NJ
From the bottom of my heart, I am so thankful for your concern, patience and caring. You are a remarkable family and true to your word. I'd highly recommend your company to all. The Floor Doctors are great. Hope you can use them again...

Joyce Smilek

Home Owner
I had the pleasure of working with Emergi-Clean after I discovered damage from a broken pipe in out Office Condo wall. Scott immediately responded to give me a quote and assisted me with my insurance claim. Scott and his crew handled my clean up and restoration with outstanding professionalism and workmanship. This job was completed during our off hours so we were able to continue to conduct business. The damage area was restored and cleaned perfectly showing no sign there was ever damage. Emergi-Clean Inc. turned a bad situation around quickly and efficiently. If the need arises I would absolutely use Emergi-Clean again!

Carol Bleka

Office Manager
Emergi-Clean is an extraordinarily excellent company with some of the most efficient and most compassionate workers I have ever met — and I'm old!! (pushing 70). In the last 12 days, I have met 5 members of their team, led by Scott who is amazing. Every phone call was answered immediately, every challenge was met with expertise I could not have imagined, and every team member was notable not only for his excellence but also — to a person — for his kindness and sensitivity during an extremely difficult time. While their work for me was emergency trauma work, now, with the trauma past, I intend to re-employ them for the next phase of the work that needs to be done. A++++++ company

Rosemary Gleeson