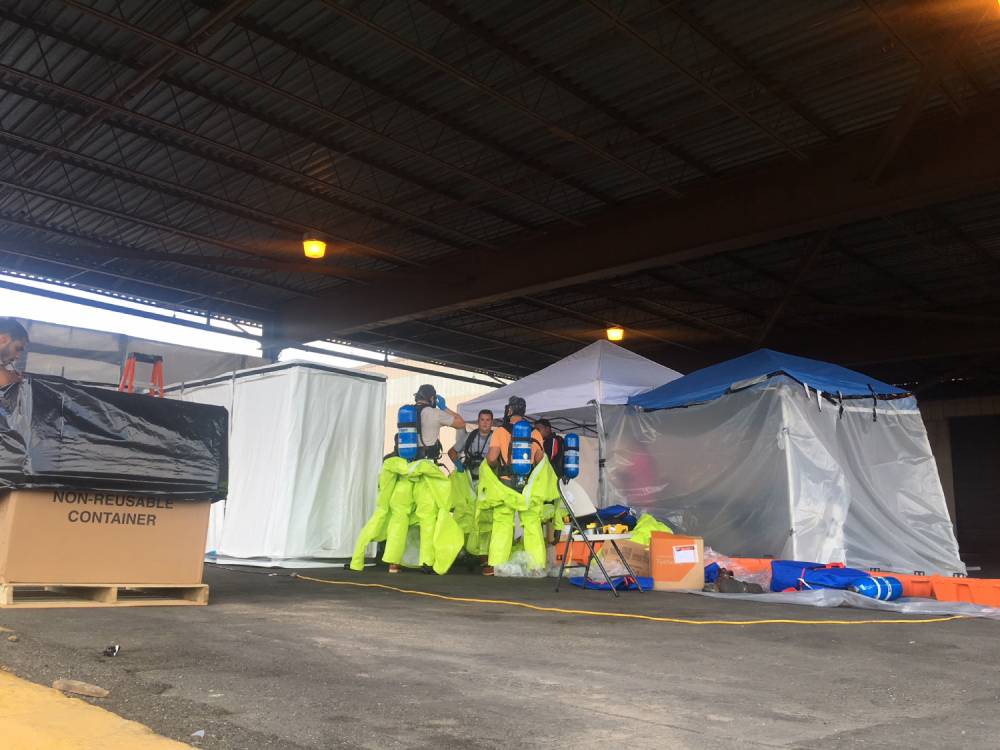 Occupational Safety and Health Act of 1970
"To assure safe and healthful working conditions for working men and Women; by authorizing enforcement of the standards developed under the Act; by assisting and encouraging the States in their efforts to assure safe and healthful working conditions; by providing for research, information, education, and training in the field of occupational safety and health.""
Training Requirements in OSHA Standards and Training Guidelines
OSHA Outreach Training is Designed for Workers
The OSHA Outreach Training Program provides training on the recognition, avoidance, abatement, and prevention of workplace hazards. Outreach classes also provide overview information regarding OSHA, including workers' rights, employer responsibilities, and how to file a complaint. In many states across the United States, the Outreach program was initially voluntary, but, currently, many states have crafted legislation to make it mandatory for employees. The city of Philadelphia is now requiring OSHA 10-hour safety training (or equivalent) for ALL workers performing construction or demolition activities in which permits have been issued (click here). In NY, any public project where the contract is greater than $250,000 requires all employees to obtain their OSHA 10 or 30 plus recertification every 5 years (click here).
Program Benefits
It promotes safety culture through peer training.
Training is intended to be participatory, using hands-on activities.
Trainers are able to tailor the training topics based on specific needs of their audience
Outreach training content includes hazard recognition and avoidance, workers' rights, employer responsibilities, and how to file a complaint; it emphasizes the value of safety and health to workers, including young workers.
Outreach training is available in languages other than English, such as Spanish, Polish, and more.
10-hour and 30-hour Programs
The 10-hour training program is primarily intended for entry level workers. The 30-hour training program is intended for supervisory workers, with safety responsibility covered at a greater depth and variety of training. All outreach training is intended to cover an overview of the hazards a worker may encounter on a job site. Training emphasizes hazard identification, avoidance, control, and prevention, not OSHA standards.
For more information, please feel free to contact one of our technicians:
Click Here to Contact Us Click Here to Schedule Call Us: (908) 587-0980